Find out how to improve your practice.
Discovering the strengths and weaknesses of your practice can open up the door to increased growth, quality of service and reduced stress.
Take our free Practice Health Checkup and learn the full potential of your practice. This diagnostic tool is used to assess the key administrative aspects of your practice and to visually graph the exact points that need to be addressed (as shown in this "Sample Results" graph below.)
"Let AMI unlock your potential, it will change your life, it did for us." James Harrison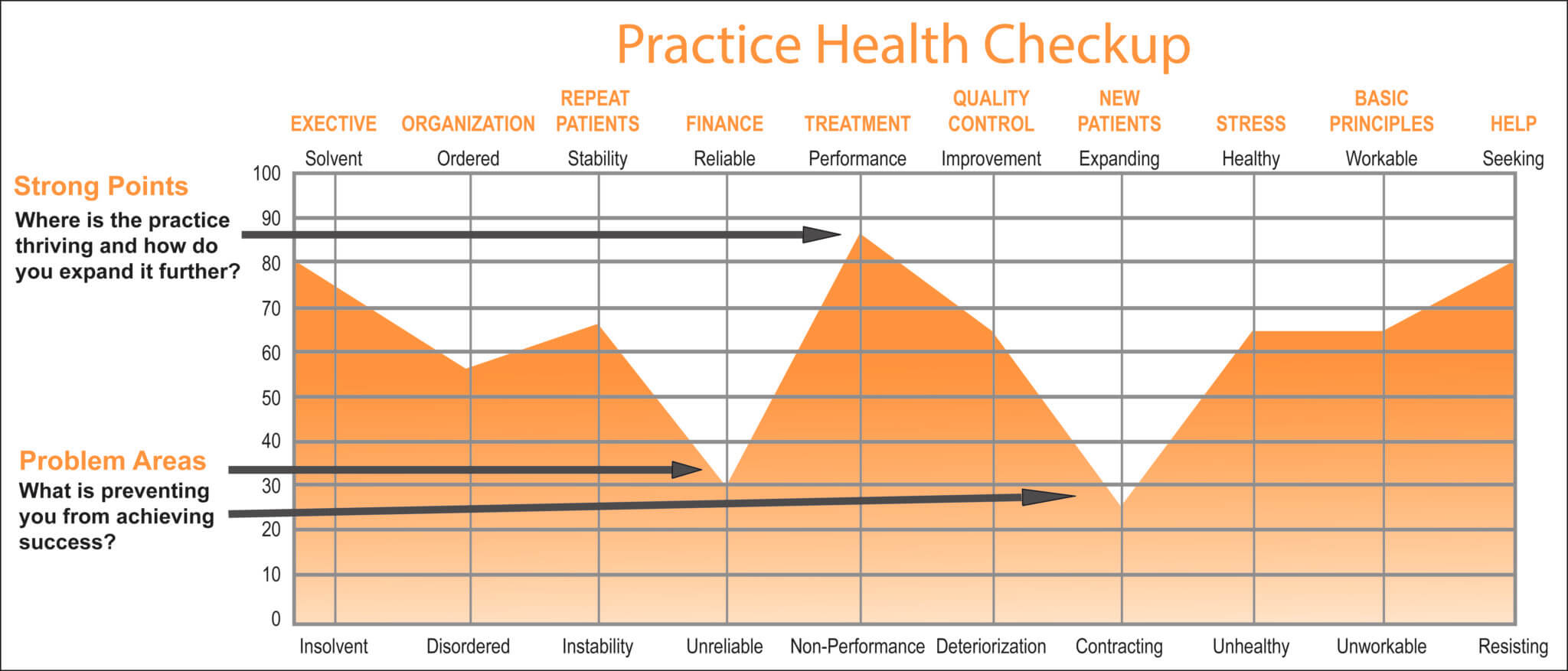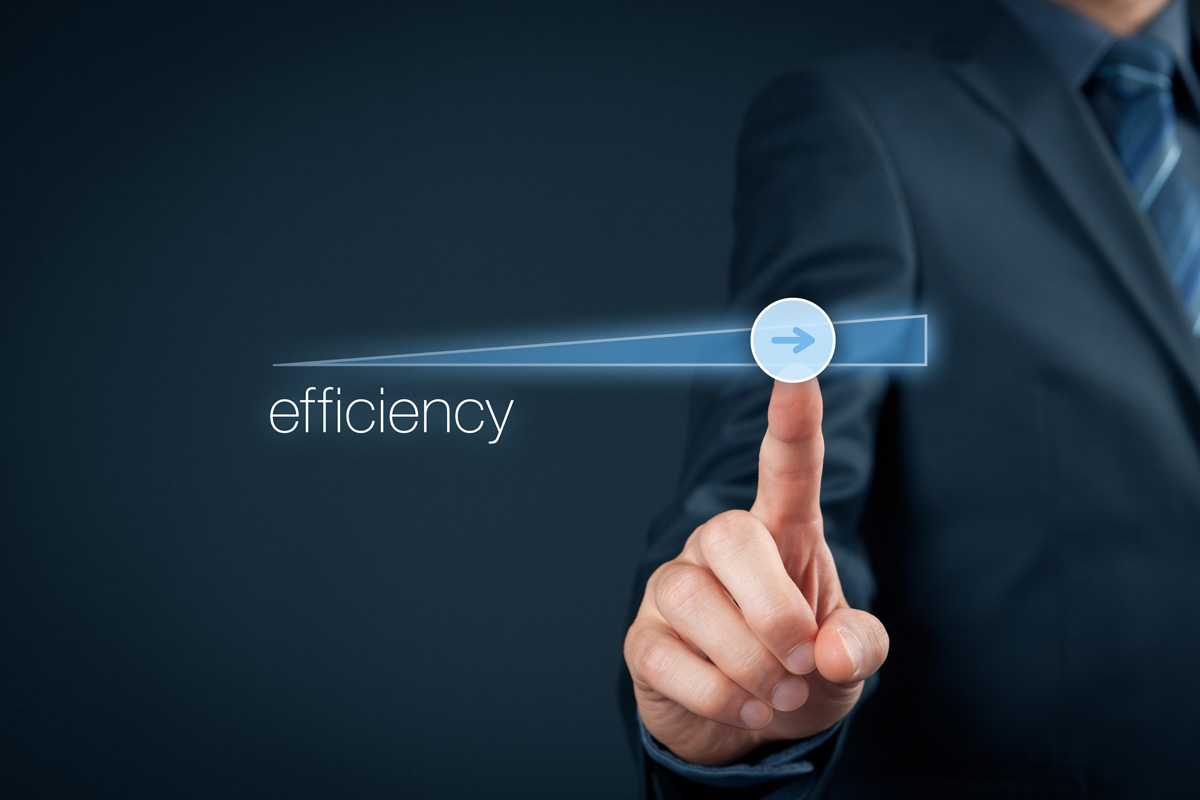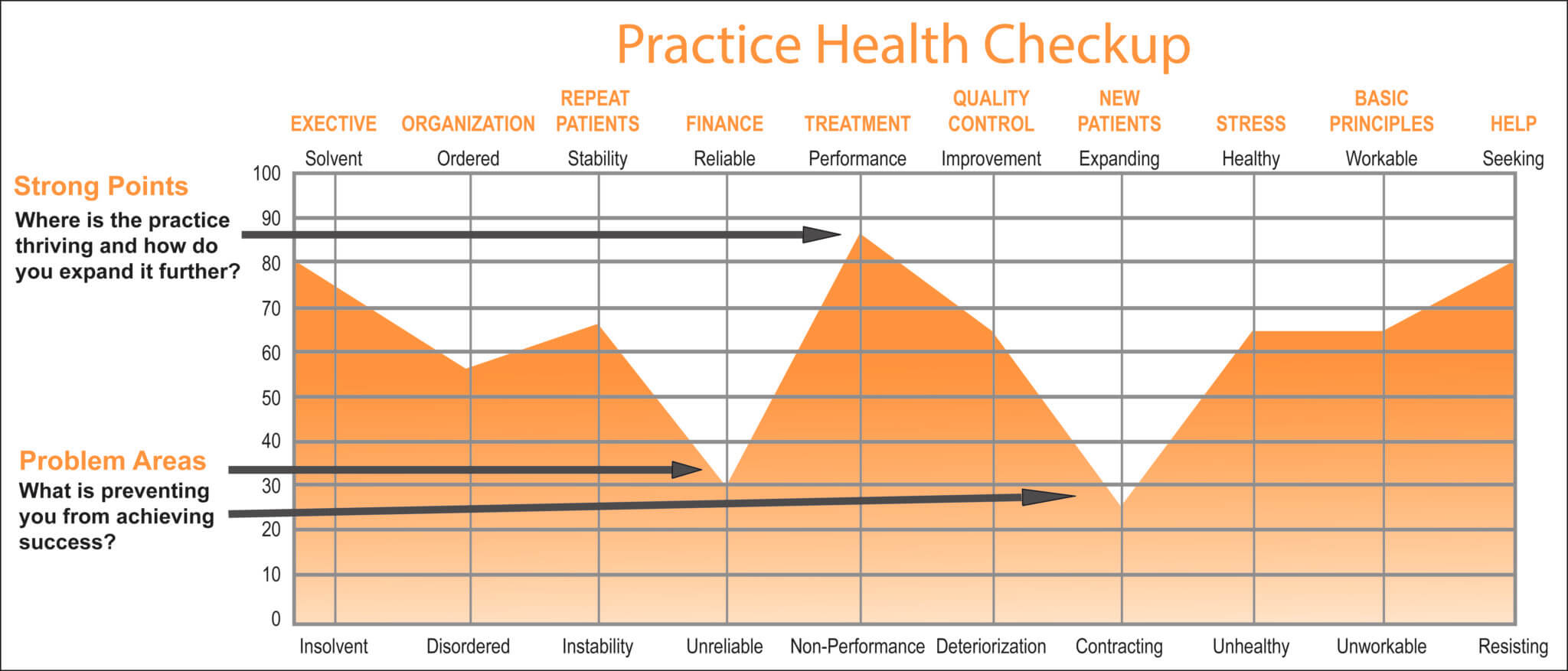 Take the Practice
Health Checkup
Simply read the questions on the next page, fill in your answers and click "SUBMIT".
Our senior Practice Analyst will meet with you for 3 hours to evaluate the results of the assessment.
All aspects of your productivity and profitability will be analyzed, and we will discuss how you can better organize and expand your practice, increase your net income and give you the lifestyle you want.