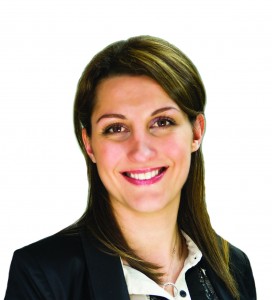 Nada Bajic
 519 Hugel Avenue
Midland, ON   L4R 1V8
705-526-4041
I had the privilege of being an associate with the amazing Jim Harrison (Denturist). Through this experience, I learned the basic fundamentals of patient care. However, I was missing the knowledge of running a business. A year and a half ago, I ventured out on my own.
For me it was never a question of whether I would use AMI's services or not, it was just a matter of when I will start. I was fortunate to see how AMI works firsthand as Jim uses the tools they taught him day in and day out for many years now, and has created a successful, growing practice.
I was fortunate to have work as soon as I started my practice. Two months into running my own practice, I decided to start with the AMI program. With the tools and knowledge that I acquired, my practice doubled within the first year.
My experience with The Art Of Management has been wonderful. The staff is incredible, very personable and the weekly consults mean a lot to me as they are there with me every step of the way, really caring that I succeed.
I don't know what it means to stay late at work, or be frustrated that there just isn't enough time in the day, etc. because with AMI, I have hired the right people at the right times so I don't run into troubles that can jeopardize my practice or family life.
If you use the tools that AMI teaches, I am certain that you too can increase your practice substantially. This program is not just for your business, but your personal life as well. I recommend The Art Of Management to anyone who would like to better their life in all aspects.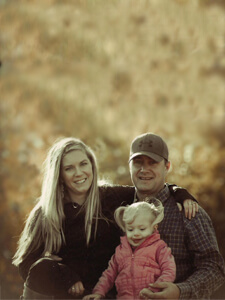 Jodie Atkinson
Mile Zero Denture Clinic Ltd.
250-782-6004
103 – 816 103rd Avenue
Dawson Creek, BC, V1G 2G1
AMI changed my life. I opened my clinic 4 years ago and was fortunate enough to be busy right away. At first I was happy; however, soon I was working 16 hour days and weekends. I was totally stressed out. I hired more staff but that did not seem to unload enough work off my plate.  In the middle of this I became pregnant and had a beautiful little girl. I had to return to work much sooner than I wanted.  At this point, my life felt like it was spiraling out of control. I did not have as much time to run my practice as I did prior to my baby, nor was I spending enough time with my family. As a result, my business started to become weaker and my family life was suffering. I felt like I was failing, not only as a business owner, but also as a mother.
AMI gave me the tools to run my practice more efficiently. They helped me create structure. I learned how to distribute the work load off of my plate and among my staff. My days are predictable which allow me to spend more time with my family. I am no longer stressed out. My billings have increased too. I am actually working fewer days and less hours within a work day, but billing more than when I was working full time.
My husband took the courses with me. I recommend this as it brought us onto the same page in regards to business decisions. It gave me more support as I now have a knowledgeable sounding board at home. My husband was also able to use a lot of the information learned at AMI within his own profession.
I can't imagine running my practice as I did prior to AMI.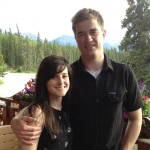 Dave Fedechko
Gaetz Avenue Denture Clinic
403-358-5558
140 2325-50th Ave
Red Deer, AB, T4R 1L2
I was a recent denturist graduate in 2010 full of ambition and promise in a craft I was particularly still new at. I soon found myself working in a vibrant and busy practice in Central Alberta and began to think to myself, "What does it take to become a successful denturist?" I learned, through the teachings of my mentor/associate, that it's not so much about having the million dollar hands but rather the ability to promote the vision of your practice and yourself. He was also quick to point out that he learned this philosophy among a variety of others through the practices of the Art of Management.
Not too long after this, I found myself operating my own Denturist practice with no sense of direction. I knew it wouldn't be too long before this lack of direction would turn into my eventual failure. Thanks to Janice, Bob and the rest of the staff at the Art of Management, we were able to build the structure necessary to become successful.
I have now been working with AMI for more than 2 years and have seen an immediate change in the full spectrum of my practice. I am able to hire great staff that love working together, I work less hours allowing me to spend valuable time with my family, and I have been able to build a warm and inviting environment for my community. Today I feel like the professional I wanted to become and can feel proud of my accomplishments. The greatest asset that AMI has provided me is the fact that my successes have no limitations and the future can always hold more with the right plan.
With much gratitude, thank you.
Michael Galye
The Denture & Implant Centre
403-343-7266
100-4918 46th Street
Red Deer, AB T4N 1N3
I have been practicing as a Denturist in Red Deer, Alberta for 16 years.  I am also a father and a husband.
I had developed a practice that I thought was very lucrative and well developed, but I was working too many hours and wasn't fulfilling my life as I thought I could.  I found myself stressed and frustrated with the chains and barriers that held us back as professionals.  I knew about AMI for years, but was always leery and thought I could do it all on my own.
About a year ago, I hit the ceiling with my stress level and couldn't focus on my business anymore. I met with Janice Wheeler (President, AMI) and decided, with the support of my wife, that it was time to retain their services.
I have worked with AMI for a year now and I can say this to all professionals:  It has changed my life and has given me the tools to run my business and not have it run me.  With the support from my consultant and all the wonderful staff at AMI, I have a new desire to continue the growth of my practice and can see that there are no boundaries to my success.
Thank you, AMI.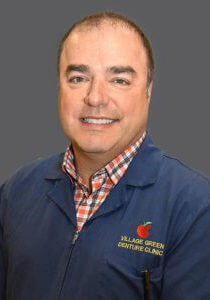 Paul Pacifici
Village Green Denture Clinic
38 King St. West
Stoney Creek, On  L8G 1H6
905-664-9443
Dear Fellow Denturist:
Since becoming a client of The Art of Management I have taken a good practice and made it more effective, efficient and profitable. Their courses have helped me to grasp how handling the tiny things in everyday practice can result in increased productivity and success.
The Art of Management executive skills and sales training programs have allowed me more time to deal with patients on a more personal level to the result that I am delivering more of the care actually needed. I have reduced my physical work load in the laboratory and more importantly, have also reduced my level of stress.
It is not necessary to work harder and longer hours to increase your income. I was already working hard. Now I've added foresight to my management skills allowing me to control my practice effectively.
If you are willing to increase your practice and then take some sensible steps to see it grow, then this program is for you.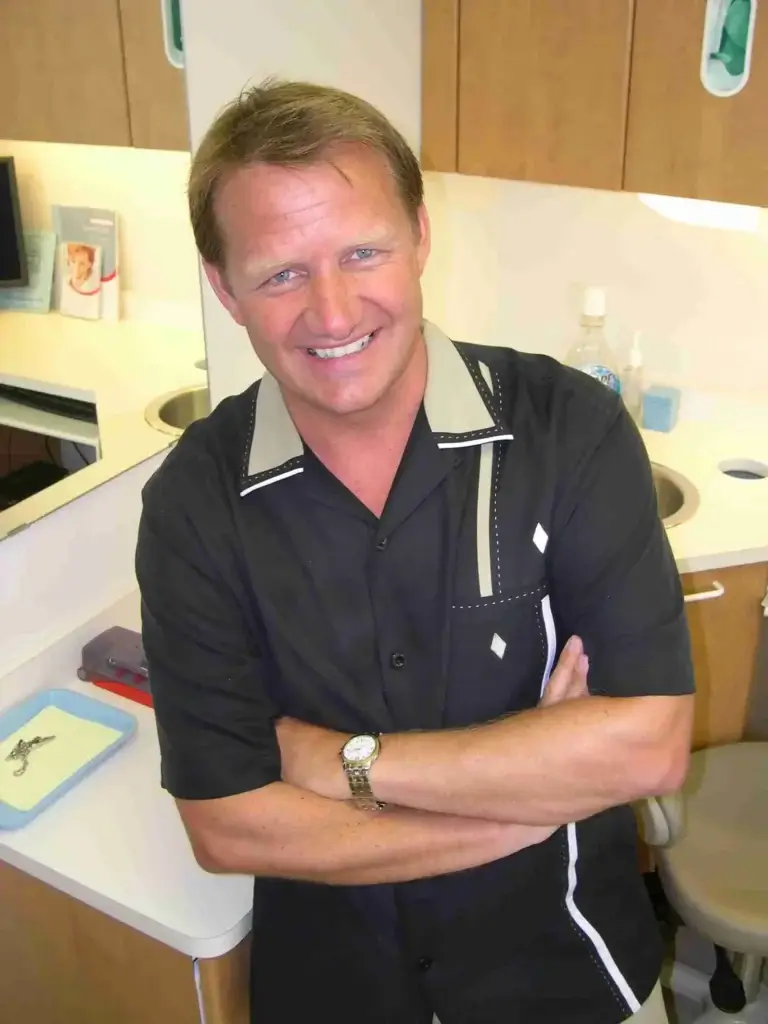 James Harrison
Harrison Denture Clinic
705-445-1121
251 Peel St.
Collingwood, ON L9Y 3WI
Six years ago, a denturist friend told me about AMI and I was very skeptical at first because things that seem too good to be true usually are. Now, however, I no longer work nights and weekends, I have more time with my family, more time to pay attention to my patients' needs. I'm not burned out anymore. My practice gross has more than quadrupled.
Let AMI unlock your potential: it will change your life as it did for us.
If everything is perfect for you right now don't bother reading this. If you have enough time with your family and money in the bank and affluence and order in your practice, then you may not need to hear what I have to say. If things could be better, money, time, professional satisfaction, success, then read on.
A couple of years ago I was running a pretty successful denture clinic. I had one full time employee (receptionist/ lab tech.), a nice office and good patient flow. I was making a decent living but never quite enough to stay ahead of the mounting bills. I found myself on a bit of a roller coaster, working like crazy for a month or so and then riding out the slow times. I worked many nights in the lab during the busy times and felt burned out a lot. Everyone that I talked to said spend less money. I had a wife and five kids, we tried to budget but it takes a lot of money to raise a family. I was getting a little frustrated because I was working so hard, I deserved a decent living,
A denturist friend came to visit and he talked about the Art of Management. I was very skeptical at first because things that seem too good to be true usually are. I made an appointment for a free practice analysis with Janice Wheeler at AMI and my wife and I went down for the meeting. They didn't say spend less, they promised to show us how to earn more. AMI and my wife and I made a deal: they teach, we learn and apply and affluence would follow. This has been a sure fact for me in my journey with AMI, if I apply the principles that I learn in their courses I will experience great affluence.
I have been with them for a year and a half now, My gross income has grown by 40%. My net income has grown by even more. I now have a receptionist and a lab technician and no longer work nights and weekends. I have more time with my family, more money, more time to pay attention to my patients' needs. I'm not burned out any more. Last winter My wife and I went on a Caribbean holiday and later took the whole family to Florida. My Dentist friends are getting a little envious.
WAKE UP! We are in the greatest profession in the world right now. We are the denture specialists and there are millions of edentulous people out there. Let AMI unlock your potential, it will change your life, it did for us.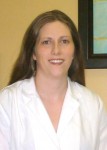 Susan Holloway
709-467-5736
PO Box 293
Musgravetown, NF A0C 1Z0
When AMI first contacted me, I was skeptical. Working less hours, having less stress, all the while making more money seemed too good to be true. I declined their offer and continued on on my own. After a while of trying to do it myself and not seeing any real improvements, I thought I would give them a try.
Bob and his team then began to show me how to organize my clinic and my appointment book so that I could work a lot more efficiently. They helped me hire my first employee, and put into place quality control procedures, etc. etc. The results have been great. A better product for my patients, less stress for me. I now enjoy going to work more than ever. I now control my clinic – it no longer controls me.
I am looking forward to the rest of my program and reaching even higher goals.
Thank you, AMI.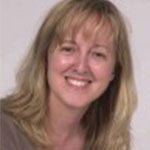 Abigail Feige
905-459-7442
13 Queen Street East
Brampton, ON L6W 2A7
I started out in the dental field as a teenager working in the lab at my father's denture practice.  Immediately upon graduating, I entered the George Brown College Denture Therapy Program and graduated in 1983.
I began working as a Denturist for my father Arnold in his practice, as well as assisting in the practices of my two uncles, Horst Feige in Sarnia and Peter Feige in Mount Forest and Owen Sound.
TIME TO LEARN
When the Fall of 2003 rolled around, my father decided to semi retire and I was faced with taking over the management of the practice.  I had been making dentures for decades but did not know how to run a practice – you know, the management part of it where we get no training in school.
Some of my friends and relatives had used the services of The Art of Management (AMI) to help them take control of their practices and expand their operations and I had heard pretty good things about their services.  I decided, therefore, to take the smart route and get their training BEFORE taking over the running of the practice.  I knew I didn't know what the heck I was doing.
HAND HOLDING
Having an AMI consultant guide me through the transition step by step was also very beneficial.  Likewise, learning how to read and manage by statistics and how to apply specific formulas based on the statistics really made the difference.  The consultant also guided me to start a program of marketing for the practice which has resulted in tremendous growth.
As a result, I took my father's well established and successful practice and practically doubled it within a very short period of time with the help of AMI.
FOUR YEARS LATER
I am using AMI's consulting services again to help me make more changes, including transitioning my new associate into the practice. I now have 5 staff and patient service has never been better. The new associate immediately generated income and the practice has jumped up again dramatically and stably.
This year is the first time in my life I am taking a 3-week holiday and I can't say enough about how much I am going to enjoy that!
MY RECOMMENDATION
If you own a practice and feel that it could go to a new level in production and net income, or if your hours are too long or you have staff issues, you should have an AMI Practice Analyst meet with you to assess your potential and then:  JUST DO IT!  If everything goes as well as it has for me, you will be able to have the practice of your dreams and a lifestyle you've always wanted.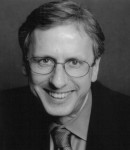 Fred Brumm
604-325-1914
5477 Victoria Drive
Vancouver, BC V5P 3V9
Here is a long overdue testimonial to the effectiveness of your management system and coaching. We had our best year yet in 2008. We more than doubled our income during the last six years that we have been working with your management system. I can highly recommend training to anyone who is eager to take their business to the next level of abundance.
As an added bonus we were very proud to be the first denture clinic in B.C. to receive the Consumers' Choice Award for Business Excellence for 2008/2009.
Thank you for your support over the years.