Veterinarian Testimonials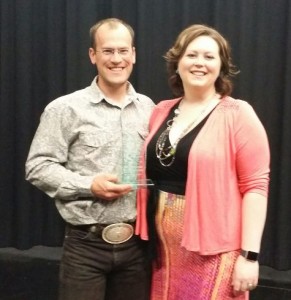 Dr. Victor Kernaleguen
Gateway Veterinary Services
(306) 752-7387
710 Hamilton Ave W.
Melfort, Saskatchewan
When we opened our vet practice in 2011 in a small town of 6,000 people, we had built a brand new 4,000 sq. ft. facility, had no pre-existing clientele, were in debt $800,000 and had a well-established competitor next door.  All we knew was that we wanted to go to work and we needed to just "pay the bills."  We had no idea how to manage the staff or the money.
AMI happened to put on a seminar about consulting and management at that exact moment.  We started on with them within our first 3 months of business. We were scared that we couldn't afford it and Janice promised us it would pay off, AND IT DID!
We doubled our predicted income in our first year and doubled again in our second.  In our third year, we surpassed the highest year of production of the established clinic next door.
Not only did we generate the income, but we had the tools for staffing the practice, and keeping the good ones.  We have the policies in place to keep everyone focused and can manage the in and out flow of clients and income.
What we have gained from AMI is priceless to us and has not only saved our sanity, but has given us the hope of achieving our dreams and more!
Dr. Siegmar Doelle
Sissiboo Veterinary Services Ltd.
Plympton, Nova Scotia
To Whom It May Concern,
In 2005 I had 9 employees and I was not making any money. After a seminar with Janice Wheeler in Sidney, I signed up with AMI for the Affluence Program. With Bob Wheeler's one-on-one consulting help, we restructured the staff responsibilities and streamlined the operation of the clinic. I learned to manage my office better, how to motivate my staff, and how to communicate more effectively. I took courses at AMI and stayed in weekly contact with Bob to deal with any issues. AMI has helped me to hire staff that fit my needs at the clinic. Now the practice runs smoother, I can focus more on clients, I work fewer hours and I am more financially successful. Life is a lot more enjoyable. Thank you Janice, Bob and AMI staff for all your help.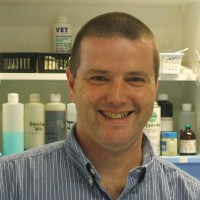 Dr. Andy Acton
306-459-2422
110 Railway Avenue
Ogema, SK S0C 1Y0
I am very grateful for the expertise of all the staff at AMI.
Our practice has experienced considerable growth in the past year or so, and achieving this growth was a lot easier and more manageable because of our relationship with AMI.
Many of the practice management issues I had wrestled with for years became clear and easy to deal with once I had completed the courses in the Affluence Program. Until that point, practice management had usually taken the form of talking to friends and colleagues about practice challenges, gathering the best ideas, mushing them all together, and trying to form management policy. Not a great way to run a business!
Our practice mix includes beef cattle general practice and consulting, swine herd health, and companion animal practice (small animal and equine). After 16 years in the same practice (my first after graduation), I can say that the past year has been one of my favourites – perhaps only surpassed by next year!
Whatever comes our way, I now have the tools I need and the expertise to draw on whenever we need.
Many thanks to all of the staff at AMI – keep up the good work!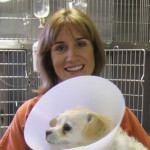 Dr. Tammy Wilde
780-459-7387
1005 Tudor Glen Place
St. Albert, AB T8N 3V4
Prior to AMI, staff and clinic issues caused a tremendous amount of stress in my life. I was considering making a career change.
Through the AMI program and by applying the concepts I learned along with the consultant's common sense suggestions, our clinic has had a complete turn around. Occasionally, there are issues that still arise with staff and the clinic but the difference now is that I am able to deal with and correct these situations. Production is way up, staff morale is up, and my job satisfaction has increased. Most importantly, my life away from the clinic has improved.
I am grateful to all the staff of The Art of Management for helping me become the successful business owner I always wanted to be.
Dr. Lynn Clarke and Dr. Dan Quinlan
Baccalieu Trail Animal Hospital
709-786-1571
P.O. Box 1404
Bay Roberts, NF A0A 1G0
Like most medical professionals, we as veterinarians graduated with a degree in our field but none in business administration. As new business owners, we were meeting our big three dreams of practising our craft, running our business, and pursuing our imagined lifestyle with enthusiasm and excitement.
However, our lack of basic management skills soon left us in a position where the daily running of our practice grew into a big and not so friendly dog. We were becoming slaves to our business while allowing both our professional and personal lives to suffer.
Thanks to the team at The Art of Management, we were taught the tools to get the big dog back in its cage where it belonged. With a common sense, straight forward approach, AMI was able to make our practice work for us.
They say life is short and that you should take advantage of what life has to offer before it's too late. Thanks to AMI, we realized it is never too late! We no longer go looking for life's little wonders, we're making them!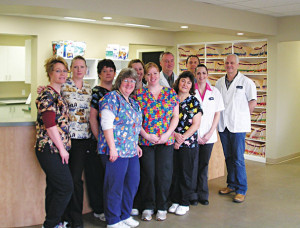 Dr. David Lemiski
Vernon Veterinary Clinic
250-542-9707
805 Kalamalka Lake Road
Vernon, BC V1T 6V4
Like most young professionals, early in my veterinary career, I envisioned practicing into my 40's, 50's and maybe 60's at a high standard, confidently, comfortably and profitably. Most importantly, I expected to enjoy veterinary practice.
Unfortunately, eighteen months ago, at age 48 I found myself in a virtual maelstrom. I felt our multi-vet partnership had become dangerously dysfunctional. Our older partner felt burnt out and wanted out and the others suffered a variety of frustration, resentment and stress due to problems in our partnership agreement and pressures of the practice. We all felt seriously overworked, underpaid and under appreciated. Relations between partners and staff were strained and interaction amongst staff was riddled with conflict.
After reviewing our practice, the management at AMI assured us they could solve any and all of our concerns and went so far as to guarantee that, at a minimum, if we followed their instruction, we would recoup all expenses incurred with AMI within our first year.
One year later we can say that our partnership agreement is reworked and functioning well and income of the practice is up substantially. Most importantly, staff morale, efficiency and cooperation is significantly improved. A most welcome transformation. We now employ a management system that closely tracks performance using meaningful statistics, rewards highly functioning employees and provides positive direction to everyone in the practice.
We have significantly improved our ability to seek out motivated positive employees, to run the hospital in a more efficient manner, to improve and excel at our relationships with clients and to have our staff striving to offer the best of care.
Once again I enjoy coming to work. Stress is reduced and we focus on doing great things for our patients and clients. My early expectations of professional practice are back on track. Our decision to go with AMI has been our single best decision. Thank you to Bob and Janice Wheeler and the entire team at AMI. Thank you.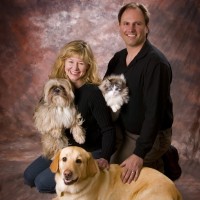 Dr. Stacey Gastis and Dr. Tammi Whelan
250-337-2281
6635 Island Highway
Merville, BC V0R 2M0
That Was Then.
4 years ago, we were feeling burned out 15 years into our careers. The practice and continually discontented staff ran us. Our purpose as animal health care providers seemed at odds with the business of running a clinic. Our income did not match the effort we were putting in. Our veterinary practice was up for sale.
This Is Now.
After learning the business theory AMI teaches and applying it, we have moved to a very different scene. Our income has increased and stabilized. We now hire staff who are enthusiastic and who work with a 'can do' team spirit. We train them well to handle our clients' concerns and give them great service in return. We have re-purposed our reason for going to work and have again connected with what made us become veterinarians – helping our patients.
The distance traveled is small compared to what we have gained. Our practice remains …ours.
Thank you AMI.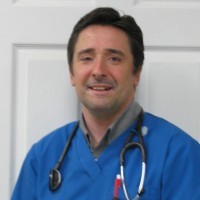 Dr. Richard Murray
Britannia Heights Veterinary Clinic
613-726-2666
2579 Carling Avenue
Ottawa, ON K2B 7H7
We finally accepted the fact that the clinic was running our lives and that we no longer felt we had control.
We were looking at options and getting out seemed the only possibility!! We attended an AMI intro seminar and our eyes were opened – our practice was stressful, not because it was busy but because it was poorly managed.
AMI provides courses to train professionals to be capable of having control of their own business and still love what they do. After enrolling in the AMI program, the clinic was transformed. Staff now work as a team, we work less hours in a week and yet revenue continues to grow.
Before AMI we thought that working less and earning more wasn't possible – but by applying all of the skills we learned, we are working smarter, not harder. Thanks to AMI our patients and staff are now getting the high quality care they deserve.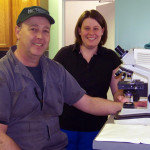 Dr. James Comrie
Minnedosa Veterinary Clinic
Box 429 335 6th Ave NW
Minnedosa, MB  R0J 1E0
I have been a veterinary owner for 18 years. My practice serves both small and large animals. I was looking for practical methods of managing the business in order to create a better work environment and feel in better control of my business.
The AMI program identified specific ways that I could track my business, pinpointed ways to address staff conflict and resolve issues, and helped to separate the medical and administration sides of the business.
By tracking statistics, implementing changes and hiring administrative staff, my practice has been better coping with the ramifications of the BSE crisis. Having better control of accounts receivable and inventory levels, as well as having a happier staff, I know we will come through this period with a stable practice.
Not only did I realize my original objectives but also gained a better balance between work and family. If I had had the benefit of AMI earlier in my career, I would not have missed so many family events and enjoyed many years with a reduced stress level. I would recommend to veterinarians searching for real solutions in managing their business, to invest in the AMI program.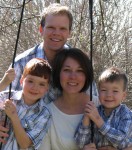 Dr. Kent Morley
403-285-5111
110 – 5401 Temple Drive N.E.
Calgary, AB T1Y 3R7
Before starting to work with AMI, I knew I didn't have any management training. There were things I couldn't deal with, primarily in the staffing area. I had no problem with veterinary medicine as this is where I DO have training. I felt like I was driving my head against the wall with staffing issues. There was a three week period when all my staff quit for various reasons. It was pretty depressing and I was pretty stressed out about running the business. I had thought about using AMI for some time. AMI happened to contact me to let me know about a seminar they were holding, so I met with them. I then jumped on board.
AMI's training and consulting services gave me management tools for the practice and real life examples on how to handle difficult situations. I've used those tools and they work! The sales training was also extremely helpful.
It was wonderful having a consultant to talk to who is impartial but knowledgeable about your practice. Before AMI, I was always second guessing myself — was I being too unreasonable in requesting certain things and too soft at other times. Having advice from someone so experienced with professional practices really made a difference. The AMI hiring systems have given me a step by step process to find the people I want. The profitability of the practice has improved despite closing on Saturdays and a recession. I definitely don't know what I would have done without AMI.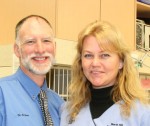 Dr. David Kerr
905-857-5057
12612 Highway #50
Unit #11
Bolton, ON L7E 1T6
In May of 2009 we hired the Art Of Management team to help us learn the necessary skills to continue growth in our practice. At that time we had been practicing for 24 years and in the same facility, an old century home and we were 'busting at the seams'. We needed help organizing the move and in developing management skills for after the move. The team at AMI helped us plan and advertise our move and at the same time streamlined our work force. They taught us the tools to look critically at our staff to improve performance. The institution of the graphs to track growth helped our team have goals and be rewarded for performance.
We made our move and business increased until the recession hit. Even in the downturn we were able to use the tools learned at AMI to manage expenses and keep the practice viable. It is comforting to know that when we need refreshing, AMI is there to assist if needed. AMI has helped us improve the management of our practice both from the people perspective and the financial perspective.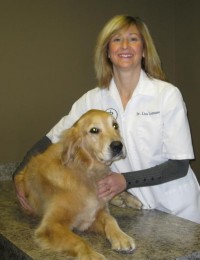 Dr. Lisa Lomsnes
Lomsnes Veterinary Hospital Ltd
3450 – 50 Ave.
Red Deer, AB  T4N 3Y4
I have been a veterinarian for ten years and recently started my own practice. At veterinary school little or no information was given on business management. Veterinary medicine was my expertise and business management was something I knew nothing about and had very little interest in. This was acceptable initially and I managed to just get by, until my practice started to grow and get out of control. Somebody had to take control and I found out that had to be me.
The Art of Management contacted me on several occasions. I thought long and hard about what I wanted for my practice and my life. After phoning several references I decided to go for it with the support of my staff. My staff was also feeling that something had to change.
The commitment I made to The Art of Management program has helped to improve my practice tremendously. The clients are better served and my staff has higher morale. It has helped me to increase my profits thereby increasing staff wages. I now understand what I need to do to be an effective business manager and team leader. My personal life is slowly improving allowing me more time for my family and social activities. They emphasized to me the importance of me knowing how to run my own business but still have time for myself. The follow up phone consultations have been particularly helpful in keeping me on the right track and helping me to implement the strategies I was taught.
The Art of Management has certainly changed my life for the better both professionally and personally. For anybody who feels that his or her business management skills could improve this is the course for you.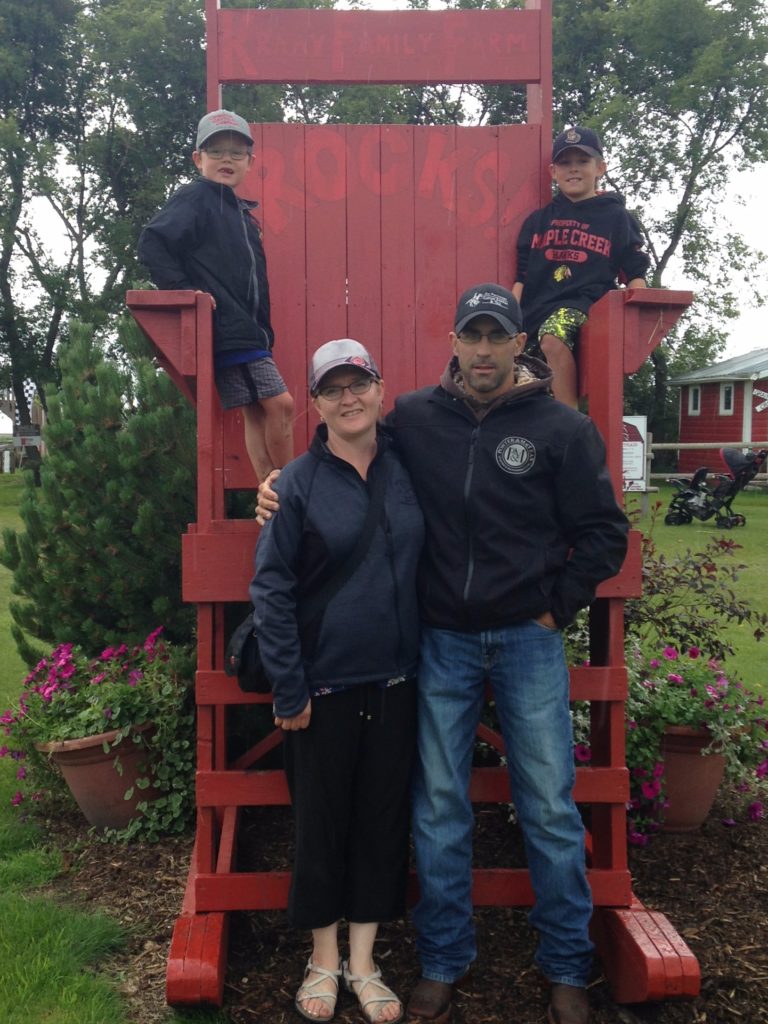 Dr. Klea-Ann Wasilow
306-662-2724
PO Box 1704
Maple Creek, SK S0N 1N0
I was at a crossroad in my career: I had recently purchased my practice outright from my previous partner, and the weight of managing the practice was just too much to handle; on top of being a mother, wife, rancher and a veterinarian.  AMI has helped me turn things around.  They have walked me through a critical evaluation of my practice.  They have given me the tools to guide my team to handle anything that comes our way. 
I now look at each task in a different light…how can I make this better for the team, our clients, patients and myself.  How can we sort this out so it is dealt with from now on and never comes up again. 
I can critically look at the statistics of the practice and not worry so much about the emotional part of each day.  Our team has been structured behind the scene to give each member a clear idea of their responsibilities and the internal management team provides an amazing back bone to everything that happens in the practice.  We are prepared to give each new member of the team a solid and supported start, so they are off and running, flourishing in the practice as quick as possible. 
In our careers, the challenge is to never stop learning, and always look for a better way to care for our patients — well AMI has opened the door for me to take better care of my family, my team, my clients, my patients and myself.  I have once again been reminded that there is always a better way to do things, a new way to look at challenges, and that being open and willing to engage everyone on the team will provide the most amazing solutions.  Watching my team transform and take off with the business has been absolutely amazing.  
I have great respect for the team at AMI.  I have to say, some of the information they presented to me was way out of my comfort zone to start, but now, with just a little encouragement and discussion from my consultant, I feel my team can confront and overcome any issue. 
Thank you AMI for walking along side me and encouraging me to keep going.  You have guided me to make every aspect of my practice life better.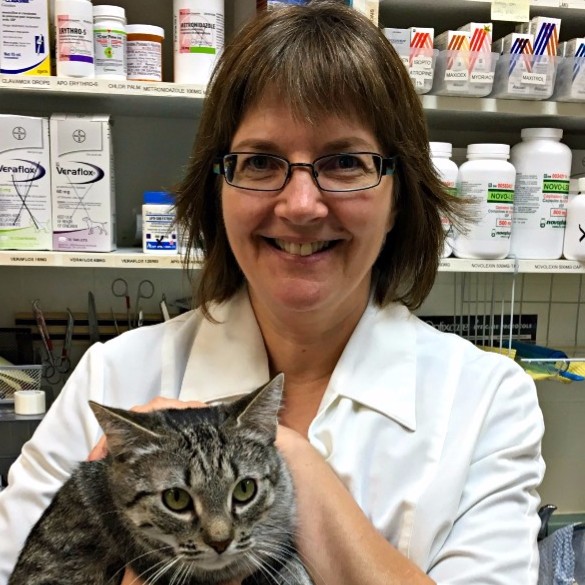 Dr. Rhonda Stockburger
McPhillips Animal Hospital
204-589-8381
2211B McPhillips Street
Winnipeg, MB   R2V 3M5
Dear Colleague,
I have a small animal vet practice with 4 vets and a staff team. I was experiencing the stresses of life, having a house and kids and a husband, and taking care of the practice and the patients. It was the practice that usually fell by the wayside when it all got to be too much. I really needed somebody to have my back, tell me I was doing okay and helping me with decisions as I often wasn't sure what to do.
AMI happened to call me on THAT day when I was ready to talk, and it was the right timing! It took me a long time to decide to do this, and I sure wish I had done it sooner. It has been nothing but good! The occasional trips to Toronto were a bit of a break for me from home and the practice; and I enjoyed learning management tools and systems that we should all know but don't always, or sometimes we know but don't use.
The clinic has done very well with the management system I learned at AMI. I can see the light at the end of the tunnel. There is always going to be room for improvement and "things" are always going to happen, but I have improved at knowing what to do and it is going way better now than it was. There has been a huge increase in income as well. Marketing has improved due to delegating it to one of my team who has proven to shine in that area and we have grown as a result. I am more confident and tackle things better than I used to instead of letting them slide. My anxiety in making decisions has lessened because I have and use statistics to decide what worked and what didn't.
It has definitely been worthwhile to continue to use their consulting services. The biggest plus for me is the weekly phone calls with my consultant (Philippe) who keeps me on the straight and narrow and acts as a sounding board. He lets me know that I am doing okay and staying on the right track.
I do highly recommend that you take advantage of the free Practice Analysis to see if they can help you too.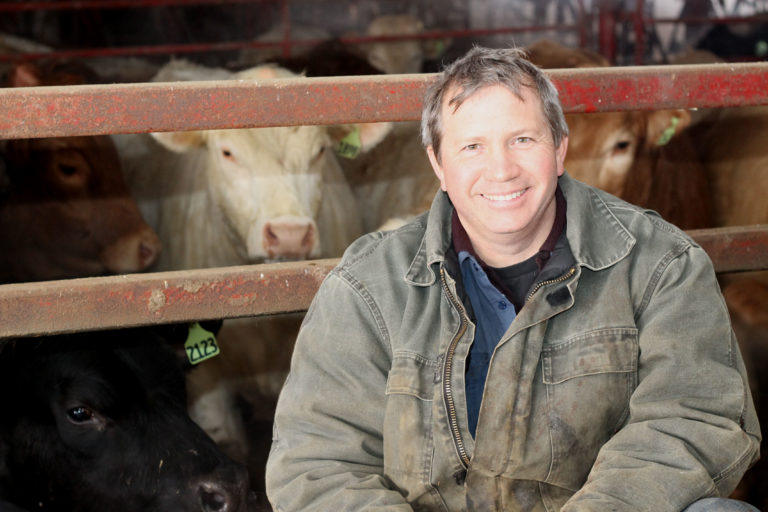 Dr. Ken Metzger
519-698-0034
5200 Ament Line
Linwood, ON N0B 2A0
When I first met with AMI just over a year ago, Janice asked me what I wanted to achieve by taking the AMI program. I told her "I wanted a life". My work – life balance was out of whack. My phone rang constantly sixteen hours a day and yet I felt like I wasn't doing a good job managing the business. I was busy, but not spending my time on the right things. Important business management tasks were not being addressed properly. Although the business was still expanding, it felt like it was becoming more and more out of control.
Bob (my consultant) quickly identified the key factors necessary to achieve business stability. The first one was to find out what the key people in the organization need and provide it for them so that they stay "locked in". The second was to make changes so I could better manage my own time. I now do a lot fewer farm calls, but the ones I do are to service key accounts. More importantly, I have made business management a priority instead of trying to fit it in at the end of a busy day. Thirdly, we put a management system in place that ensures continued but sustainable growth. We now manage by statistics and as a result, make better business decisions.
Our client base has grown by 27% and gross revenue has grown by 32% in the past year. I'm working less, my business is more stable and I'm enjoying life more. I credit AMI for the remarkable transformation in just one year.