Successfully running a healthcare practice is no easy task.
Janice Wheeler, the President and her team share their insights on what healthcare practice owners can do to help their business grow without sacrificing their work-life balance.
Whether you own a health care practice or just want to learn more about practice management, these are the podcasts for you!
Check our new podcasts out at the links below!
Ep 33 – Getting To Know Your New Patients
Ep 32 – Bad Future Or Good Future
Ep 31 – How To Get More Patients Into Your Practice
Ep 30- Dealing With People in The Workplace Isn't Always Easy
Ep 29 – Are you Losing Your Profit Margin?
Ep 28 – Building loyalty With Staff and Patients
Ep 27 – Bosses Vs. Leaders – Which one are you?
Ep 26 – How To Deal With Negative Feedback and Criticism
Ep 25 – VACCINATE YOUR PRACTICE AGAINST COVID-19
Ep 24 – 3 Golden Rules to Communicate Better and Avoid Arguments
Ep 23 – How to Have More Patience With Your Patients
Ep 22 – FIVE Seriously Good Hiring Questions
Ep 21 – Update, Renovate or Move Your Healthcare Practice?
Ep 20 – How To Deliver Exceptional Patient Experience
Ep 19 – Internal Marketing (IMAGE! IMAGE! IMAGE!)
Ep 18 – How To Be Graceful Under Pressure
Ep 17 – Marketing Tip: DIG DEEP!
Ep 16 – What You Ultimately Want For Your Practice
Ep 15 – Keeping Your Practice Alive
Ep 14 – Pandemic Survival Tool for Your Practice
Ep 13 – Side effects of covid-19 on your practice
Ep 12 – Good Boss, Bad Boss
Ep 11 – How To Be More Successful In Your Life
Ep 10 – Take control of your practice
Ep 9 – Patient Education (part 3)
Ep 8 – Patient Education (Part 2)
Ep 7 – Patient Education (Part 1)
Ep 6 – How To Increase Patient Referrals
Ep 5 – How to Increase Patient Numbers
Ep 3 – A Calm Working Environment
Ep 2 – The Ideal Employee
Ep 1 – Formulating a Winning Team
Dentists

The Real Reason for Stress and Burnout
Someone once commented that the only stress free state is when you are dead. It is my belief however that most of us would prefer to be stress free in this lifetime!
The current idea of "learning how to live with it", while intellectually clever, is not one that we can readily accept or should even give in to. Not too many years ago, attendance at workshops on a host of stress management techniques was a popular answer to this problem. As time has passed, those techniques have faded into dim memory but stress lives on.
The vast majority of the solutions offered for stress management have not worked well, particularly the most popular one – getting away from it all to the pink sands of Bermuda. Have you ever noticed that two or three days after that well-deserved vacation, you feel like you haven't had one? There's a very specific reason for that.
After consulting with more than 1,200 practices over the past twenty two years, I have confirmed that the single biggest reason for stress in a practice, or in life for that matter, is number of boxes on your TO DO list that have not been completed and ticked off as done. Recognizing that a task needs to be done and putting it on the TO DO list is the first step, but then there must be carry through to actually GET IT DONE. Some people are good at putting things on the list but never get them finished, while others (the procrastinators!) never even get the list made (except in their head), let alone actually completing it.
You as the practice owner spend some of your valuable time (maybe a lot) wondering and worrying if things are getting done and, if they are, are they getting done satisfactorily. So now you as both the practice owner and dentist have double the number of things on your mind. No wonder so many practice owners have said to me, "I just want to be the dentist".
In a practice, there are literally hundreds tasks, big and small, that you and your staff have to remember not to forget each day. That takes mental and physical energy. Now multiply that by five days. Is it any wonder that by Friday evening you and your team are completely exhausted? Now add to that the unfinished tasks being carried forward from past weeks and months. Can you see how this causes eventual burnout?
To clean up this mess and free up a lot of your mental and physical energy, make up a list of all of the past and current items that need doing in your practice. For example, the staff problems, revamping the recall system, the unwritten marketing program that needs writing, etc. etc. Now complete these one by one starting with the easiest one. You will feel an immense release and a renewed energy level, I guarantee it!
Remember, it is NOT what you got DONE that stresses you, it's what you DIDN'T get done!!
Sometimes you don't start or finish an action because you don't know what to do or how to do it. In that case, you probably could use some additional management skills to make your life easier. Give us a call for REAL solutions for ANY aspect of practice management. All of the technical and administrative staff at The Art of Management are here to help you.
it is possible to be stress free!!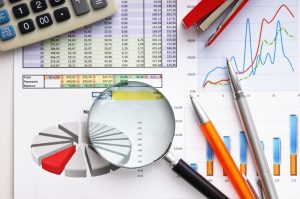 A practice analysis with AMI is an opportunity for you, as the practice owner, to step back and take an in-depth look at all the inner workings of your practice.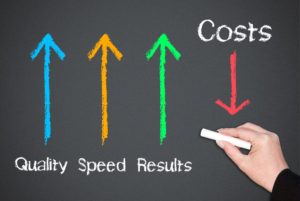 PRACTICE EFFICIENCY ASSESSMENT
If there's someone who can explain anything, Gaby is the one. She teaches you not just how to do something, but why to do it this way and not the other.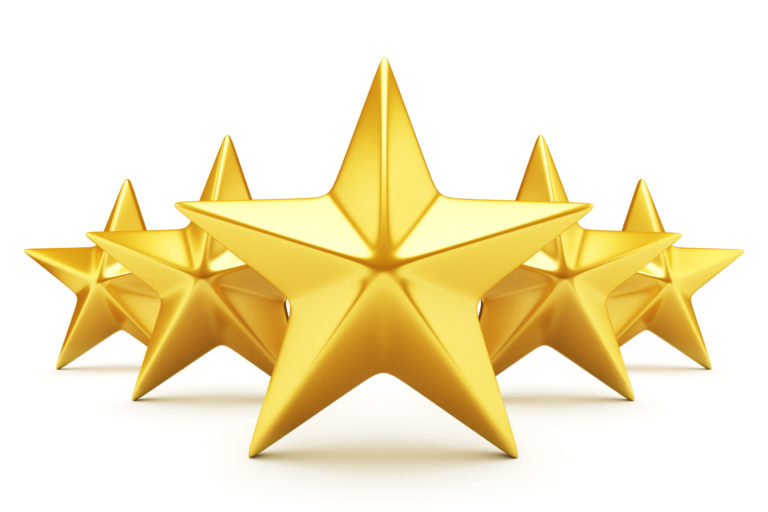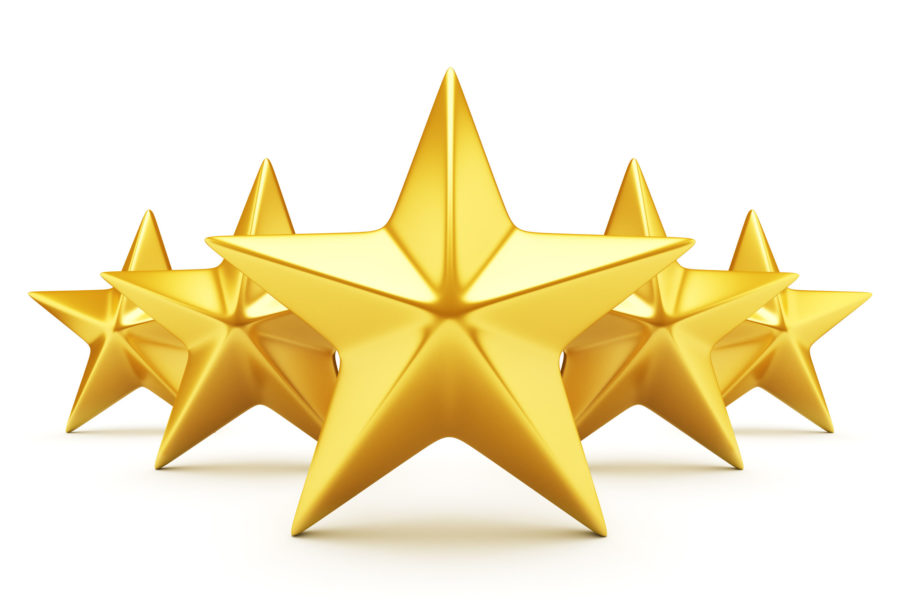 Google Review from
Dr. Aaron Langdon​
I am relatively new to dental practice ownership and have never received any training in running a practice. I am now part-way through AMI's program and am very impressed with the help they have been able to provide thus far. Through their courses I have improved my communication skills and have learned to properly interpret, and act upon, changes in practice statistics on a weekly basis. Through their consulting services, I have received valuable guidance in diverse areas of practice ownership including managing employees, advertising, hiring, and scheduling, among others. I wish I had begun this program earlier and would recommend it to any of my colleagues. I am thankful to the colleagues that told me about AMI – otherwise I would not have heard of them.
Google Review from
Dr. Karen Archer
I owe the ongoing success of my dental practice to the Art of Management. Completing their initial program as a new practice owner some years ago helped me develop a foundation of management skills that has allowed my practice to continuously grow. I have also periodically sought their advice over the years with specific decisions. I appreciate how they have always taken into consideration the unique aspects of MY practice situation as well as drawn on their vast experience with other dental clients. Thank you AMI!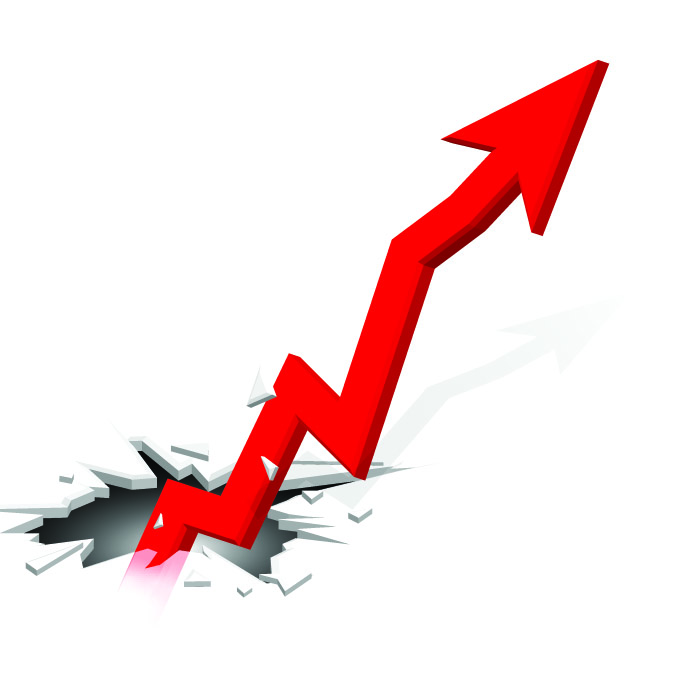 WE ARE HERE FOR YOUR SUCCESS
We are here
5401 Eglinton Avenue West, Suite 215
Toronto, ON M9C 5K6
Phone: 416-466-6217
Fax: 416-466-6287
Email: info@amican.com
Working hours
Monday- Friday: 8:30am-4:30pm
The Art Of Management Inc.
/
by Janice Wheeler
https://amican.com/wp-content/uploads/2020/10/Stress-and-burnout.png
700
1519
Janice Wheeler
https://amican.com/wp-content/uploads/2020/09/Website-header-white-1030x235.png
Janice Wheeler
2020-10-08 15:56:37
2020-10-08 22:31:18
The Real Reason for Stress and Burnout
Management Skills Made Simple

Whether Covid-19 has a second wave or smaller recurring outbreaks, one thing is clear, the worst may not be over. Right now, we are in the eye of the storm with a moment in time to adjust our businesses and prepare for the future.
Business Continuity Plan
You should work out a Business Continuity Plan from all the different positions in the practice. Here are some issues that should be addressed and possible solutions worked out ready to put in place:
• What would you do if you yourself as the practitioner have symptoms or test positive and have to self-isolate? Who will cover your in-person visits?
• Can you do some virtual visits from home?
• What happens if reception staff and any technical staff have to isolate? Possible back up staff or temps should be sourced out and lined up.
• How much PPE and cleaning supplies should you stockpile now?
• How will your practice absorb a drop in revenues if procedures are suspended again? (See Cost Reduction Plan below)
• Do you have remote access to patient files and your appointment schedules? Can you redirect your office phone?
• Have you sat down with each staff member individually and worked out what contingency plans THEY need to make in their personal lives to ensure availability for the practice? This should address childcare, elder care, schedules with other family members, and so on.
Building a Financial Cushion
A lot has been learned from the first lockdown of our businesses and reliance on government subsidization again may not be possible. Therefore, practices should have a financial cushion. Many, however, don't have the funds for this, particularly after the loss of revenue during the lockdown period. Additionally, many practice owners found it necessary to access their LOC's to handle practice renos to comply with new social distancing and patient safety guidelines, and so on.
As a result, available credit on the LOC or your Overdraft may be quite reduced. Getting your finances in order and adapting your business to new financial policies can help you better weather the storm.
Cost Reduction Plan
Consider an overall cost reduction plan in order to create some surplus cash to pay down the LOC or Overdraft faster. What can be tightened up in the overhead expenses?
Have a close look at your supply companies and their pricing and work to get the best deals possible, even if it means using a variety of suppliers for different products.
Can you tighten up on staffing and hours needed?
If your lease is coming due, this is the time to negotiate with your landlord as they are now much more "pliable" as a general rule. See if you can reduce your rent and/or get a free period.
If it is feasible, can you repair any equipment that breaks down for now instead of ordering new?
Ask your staff for any other ideas on cutting back overhead.
While you need to pay your current bills, concentrate on building a financial cushion by paying down your Line of Credit or Overdraft as fast as possible so there is a lot of room to access funds should a future practice closure be required. You want to have a cushion whether in cash or available credit.
In Summary
By updating your Business Continuity Plan with all of the above, you will find that you'll be in much better shape to make it through the second wave of Covid-19 should it happen. Apparently, there is a good chance that future pandemics will happen but taking the above precautions now will make it possible for you to survive in the best possible way.
---
Want to build that cash cushion faster?
Call us
416-466-6216
/
by Janice Wheeler
https://amican.com/wp-content/uploads/2020/10/Second-wave.png
478
1246
Janice Wheeler
https://amican.com/wp-content/uploads/2020/09/Website-header-white-1030x235.png
Janice Wheeler
2020-10-06 15:48:31
2020-10-06 15:48:31
Preparing for a Possible Second Wave
Management Skills Made Simple

As Pink says in her song "Walk Me Home", "there is so much wrong going on outside."
There is a lot going on in the world right now as we are reeling in the pandemic and aftermath, and trying to keep everything together and afloat.  The uncertainty of the future adds a whole new element that we've never had to face quite this way before because it so far outside our normal control.  And will there be a second wave? And so on.  Enough to stress anyone for sure.
Temporary Solutions
And hey, there are many ways to avoid stress:  Take a very, very long nap; retire (even if you're not actually financially prepared for this yet); downsize everything in your life; spend all day on Facebook and YouTube or reading books online or off; binge-watch your favourite TV series or movies. Etc.
While these are all enticing alternatives to confronting and facing up to the situation of having to maintain and grow your practice at this time and in this place, following them to the end of their roads never culminates in a pretty picture.
7 Obviously Good Suggestions
Exercise. Working out regularly is one of the best ways to relax your body and mind.
Relax your muscles. When you're stressed, your muscles get tense.  Hot, relaxing bath or shower.  Massages.
Deep breathing (see online for various methods).
Eat Well.
Take a break every so often.
Make time for hobbies.
Talk about your problems with a family member, friend, trusted clergyman, doctor.
Have you ever noticed that when you have been confronted with a nasty situation and you get right into it and take it on and handle it, you have less stress?  Well there you have it … the solution!
3 Practice-Related Solutions:
1. Delegation
Are you getting overwhelmed with the number of non-doctor related problems and issues floating up onto your plate?  Too many decisions?  Finding it easier to just do things yourself?
The solution:  look around at all your staff and decide who is the hardest worker and most stable.  Delegate tasks to her.  Or, if you are making enough money, hire a personal assistant to handle all the day-to-day activities from your personal and professional life that someone else could do, such as taking your phone calls and handling as many as possible herself; finding the new auto insurance company you have been meaning to research and switch to; running banking errands, and so on.  This has been a very successful action for many business owners to reduce stress.
2. Staff Issues
Work out physically and rev up your engine, and then sit down and seriously take on one issue that is bothering you and work out a solution.  For example, perhaps you have a staff member who is stressing you by not showing up for work regularly.  Is there a truly valid reason?  Have you spoken to her about this and how she is putting her job a risk?  Have you gone over that the reason staff have to be there on time and every day is that your practice is there to service people and if she doesn't show up, it makes the practice run short-handed and can result in less than perfect service to the patient; and stresses all the other team members?  Have you made some grave penalties to be instituted if she doesn't show up for work?  Could you require her to have a doctor's note from now on?
There are probably a lot more solutions but you need to confront the situation and work out one that will work.  And if it doesn't, then try another one until you have it all handled … she is either there on time (and consistently) or she is not there at all and you hire someone else.  Quit letting her cause you so much stress!   You have a lot of people you need to give your valuable time to who deserve it.
3. Dealing with Difficult Patients
Do you have you patients or clients who, when you see them in the upcoming schedule, cause you to shudder?  They may be abusive to your staff (i.e. hit on the staff, or make inappropriate innuendos) or are finicky beyond beyond, and are never satisfied?  It is not mandatory for you to service every patient, just so you know!.  You politely let them know that you don't feel that you can provide the service they are wanting and they would be best serviced by referring them to another practice where it might suit them better.
Here's a fun fact:  Look for the 5 worst patients or clients you have and dismiss them as above and watch your stress level go down.  And watch your enjoyment of your practice go up!  And observed your practice grow as a result!
---
We Can Help You Build the
Practice of Your Dreams!
Call now for
a free consultation
or fill out the form below:
416-466-6217
/
by Janice Wheeler
https://amican.com/wp-content/uploads/2020/10/1389-scaled.jpg
786
2048
Janice Wheeler
https://amican.com/wp-content/uploads/2020/09/Website-header-white-1030x235.png
Janice Wheeler
2020-10-02 16:38:36
2020-10-02 23:23:08
10 Ways to Reduce Your Stress Level