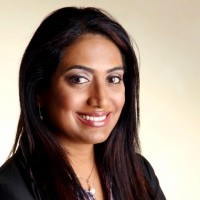 Stonehaven Dentistry


905-364-0077


7470 Airport Rd., Unit 2
Mississauga, ON  L4T 2H5
After running my practice for two years, I approached AMI looking for assistance in managing my business. As I was a first time business owner, I needed some guidance in making sound business decisions that would lead to a sustainable future growth.
Philippe immediately guided me into putting defined roles and responsibilities in place so that employees knew what was expected of them. This immediately lightened my workload as much of my workload was placed back to the employees, where it should have been from the start.
The training courses provided me with the help I needed to navigate through and manage the different types of employee and client personalities.
After one year of being with AMI, I now have increased my monthly billings, my patient list and the number of office staff.
I have found that the tools AMI has provided are essential for any practice owner desiring a successful and fruitful practice.
Dr. Sneha Chacko, Dentist
https://amican.com/wp-content/uploads/2016/06/M_L46JM-s1KQ5GN_a.vis1_0638.chackos.47-e1417807583921-1.jpg
200
200
Janice Wheeler
https://amican.com/wp-content/uploads/2019/08/AMI-Logo-W-Tag-Website-R-300x64.png
Janice Wheeler
2016-08-23 04:48:32
2018-01-30 15:06:46
Dr. Sneha Chacko