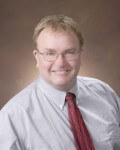 506-857-4068
608-100 Arden Street
Moncton, NB E1C 4B7
I was getting frustrated with my Dental practice. To me the numbers were OK but I wanted to get into advanced restorative and esthetic dentistry. I knew I would grow more and more bored with "fillings" and the ever-present staffing problems and the answer to me seemed to be to take it "up a notch".
However being in my 50's I could not afford any big errors. I had engaged a well-known practice management company in the late 90's and although I learned a lot, I lost about a third of my practice as a direct result of some policy changes I instituted at their direction. I couldn't afford a repeat of this. As well I found that although staff problems were minimal while I was under the consultant's direct coaching, things soon went back to the old ways.
In 2003, I attended one of AMI's seminars and I felt they had something for me. After meeting with their practice analyst, I signed up for the program. What AMI offered was a coached program that set specific goals and measured them with easy stats.
I now have a highly motivated team led by a treatment coordinator who really runs my practice. I am now one of the top producing prosthetic dentists, I'm doing lots of complex restorative and esthetics, and my practice grosses almost twice what it did when I started with AMI.
And finally, I now have the tools I need to run my own ideal practice.
Dr. Steve O'Brien, Dentist
https://amican.com/wp-content/uploads/2016/06/OBrien_Steve-e1369165171683.jpg
150
120
Janice Wheeler
https://amican.com/wp-content/uploads/2016/06/logoAmi.png
Janice Wheeler
2015-09-23 05:08:04
2018-01-30 15:12:08
Dr. Steve O'Brien