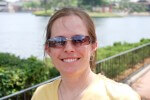 506-634-1303
20 Waterloo Street
Saint John, NF E2L 3P3
When I joined AMI in the summer of 2008, I was at first skeptical of the promises made. Such an increase in billing seemed improbable, and I wondered how and when I would recoup the initial investment.
Then I started the program, and saw immediate results. I found that myself and my team benefitted from improved communication skills, thus greatly increasing patient acceptance of treatment. All patients were being treated equally and getting the necessary work done, instead of being overlooked by my hesitance to suggest more complex treatment. Also, I found that communication between staff members improved as everybody, myself included, had better understanding of their roles and expectations.
The result from AMI have been so spectacular that I had to double-check the number for recent months' production. As a testament to the success my office has enjoyed from implementing AMI, last month I went on vacation for a week. This caused my total monthly production and collections to drop. What was a comparatively low month since starting with AMI would have been a very good month based on my previous output. It is therefore obvious that the program has delivered results above my expectations, and I couldn't be more pleased with my decision to join AMI.
Dr. Sara Hunter, Dentist
http://amican.com/wp-content/uploads/2016/06/Hunter_Sara-e1369664282450-1.jpg
100
150
Janice Wheeler
http://amican.com/wp-content/uploads/2016/06/logoAmi.png
Janice Wheeler
2012-08-23 05:49:37
2017-02-06 16:46:34
Dr. Sara Hunter