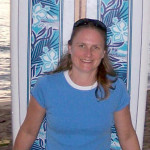 613-933-1300
15 4th Street East
Cornwall, ON K6H 2H7
Dear Fellow Chiropractor,
When I first heard of AMI, I had been in practice for 3 years and had not hired any staff yet. I did it all: doctor, reception, bookkeeping and yes, even cleaning lady! It wasn't too difficult being from a small town. But I knew I could do less and see more patients with help. However, the whole idea of hiring, training then managing did not appeal to me at all. I was trained as a chiropractor, I knew nothing and had no interest in the area of management.
I attended an evening seminar that was organized by AMI. I was very impressed with the information they gave. It was very practical and made a lot of sense to me unlike several other chiropractic management companies, who have only cookie cutter solutions. I also noticed at the AMI evening seminar I attended there were other health care practitioners present. Now that really appealed to me. I thought to myself: "If the business/management information given could be applied to all sorts of different offices, than it must have a solid foundation". And that's just what AMI does. It helps you embellish your vision of your practice. No cookie cutter solutions here! You are in the driver's seat and you can take your practice anywhere you want.
Since I attended that evening seminar, I hired staff without any problems and my practice has grown. I've continued on with my weekly consulting sessions, it's great to have the continued support and feedback. All the best to you in incorporating AMI into your practice..
Yours sincerely,
Dr. Natalie Samson, Chiropractor
https://amican.com/wp-content/uploads/2016/06/Samson_Natalie-150x150.jpg
150
150
Janice Wheeler
https://amican.com/wp-content/uploads/2016/06/logoAmi.png
Janice Wheeler
2015-05-23 07:07:04
2017-02-06 14:42:20
Dr. Natalie Samson