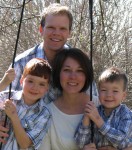 403-285-5111
110 – 5401 Temple Drive N.E.
Calgary, AB T1Y 3R7
Before starting to work with AMI, I knew I didn't have any management training. There were things I couldn't deal with, primarily in the staffing area. I had no problem with veterinary medicine as this is where I DO have training. I felt like I was driving my head against the wall with staffing issues. There was a three week period when all my staff quit for various reasons. It was pretty depressing and I was pretty stressed out about running the business. I had thought about using AMI for some time. AMI happened to contact me to let me know about a seminar they were holding, so I met with them. I then jumped on board.
AMI's training and consulting services gave me management tools for the practice and real life examples on how to handle difficult situations. I've used those tools and they work! The sales training was also extremely helpful.
It was wonderful having a consultant to talk to who is impartial but knowledgeable about your practice. Before AMI, I was always second guessing myself — was I being too unreasonable in requesting certain things and too soft at other times. Having advice from someone so experienced with professional practices really made a difference. The AMI hiring systems have given me a step by step process to find the people I want. The profitability of the practice has improved despite closing on Saturdays and a recession. I definitely don't know what I would have done without AMI.
Dr. Kent Morley, Veterinarian
http://amican.com/wp-content/uploads/2016/06/Morley_Kent-e1369667192222.jpg
150
132
Janice Wheeler
http://amican.com/wp-content/uploads/2016/06/logoAmi.png
Janice Wheeler
2015-06-23 07:54:02
2017-02-06 15:11:41
Dr. Kent Morley