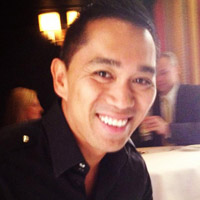 905-871-2903
246 Bertie St
Fort Erie, ON L2A 1Z6
In the beginning, I was very skeptical about the return on investment from AMI's services, and wondered if it would really work for me.  It took me a little while to come to terms with this and sign up.
One thing I did know was that the problems bogging me down in my dental practice were happening more and more each day, so the solution was to give AMI a shot – I can only do better.
For me what clicked was:  (1) the expert coaching (consulting), and, (2) the management courses.  Through the courses involved, I felt increasingly empowered and I learned to find solutions that I could do on my own to remedy all my concerns about the office.  The Sales Workshop was phenomenal. Everything started to come together.
With AMI, I went from feeling not in control and worrying about making mistakes, to a point where I was in full control and making a mistake wasn't a problem because I now had the tools to fix anything.
To sum it all up:  for me, working with AMI resulted in freedom.  The initial investment was paid back to me four times during the first year with AMI, but I wasn't worried any more about the return on investment because the feeling of freedom and control were priceless.  In the second year of consulting, my office has continued to grow by leaps and bounds.
Thank you, AMI team!
Dr. John Inigo, Dentist
https://amican.com/wp-content/uploads/2016/06/Dr.-InigoR.jpg
200
200
Janice Wheeler
https://amican.com/wp-content/uploads/2016/06/logoAmi.png
Janice Wheeler
2016-05-02 19:54:41
2017-02-06 16:52:39
Dr. John Inigo