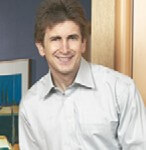 Gateshead Dental
905-664-5555
184 Highway 8,
Stoney Creek, ON  L8G 1C3
The experience with AMI was little short of extraordinary. Using a one-on-one approach for their training, AMI gets superior results.
Proper business decisions get made based on an analysis of weekly statistics and following simple formulae. The private consultations smoothed any bumps along the way by addressing my own personal questions. The net result has been a marked improvement in monthly production accompanied by an increased level of communication with both patients and staff.
Every aspect of the practice, including production, collections, cancellations, hiring staff, marketing, communications with staff and patients, and much more is not only addressed but is taught in such a way as to give you the tools so that they follow you wherever you go.
By the time I completed The Art of Management program I felt I had all the tools necessary to be in control of all aspects of the practice. I recommend without reservation The Art Of Management to any practitioner experiencing the drag of struggling with any of the above issues. Eight years later, I can still say that it has been the best investment I have made in my career (maybe in my life) since graduating 28 years ago.
Dr. Fel Rocci, Dentist
http://amican.com/wp-content/uploads/2016/06/Rocci_Fel-e1369665877270-1.jpg
150
146
Janice Wheeler
http://amican.com/wp-content/uploads/2016/06/logoAmi.png
Janice Wheeler
2011-07-23 05:59:35
2018-01-30 15:40:06
Dr. Fel Rocci